Film Processing (C41 and E6)
One Vision Imaging can process C41 Colour Negative and E6 Transparency (slide) films in 35mm, 120 and 220 formats.
Over the years we have gained a vast amount of experience and have refined our processes and procedures to ensure maximum quality and reliability.
We offer Processing Only, Process and Print, Develop and Mount and Scan to CD services.
For film processing prices please download our latest price list pdf.
Quality Control
To ensure consistent results we use Rockwell chemical mixers, use both Fuji and Kodak process control strips, monitor our processors with FujiHunts OasisPro software and have a dedicated member of staff in charge of QC.
It is important to us that your films are processed to the very best standards, as there is only one chance to process a film correctly.

Uprating and Downrating (E6 Only)
For best results use the correct ISO rating stated on your film canister. If you do wish us to uprate or downrate your film, please indicate this clearly on your order and state the ISO setting you have used. An extra charge will be made for this service.
We do not recommend rating C41 films. Modern colour negative films already have very large exposure latitude and rating the film usually only has the side effect of increased base fog.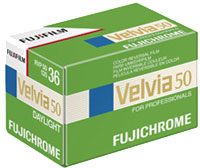 Slide Mounting
35mm E6 transparency film can be processed and then sleeved or mounted into slides.