We live, eat and breathe image...
As one of the most respected and longest serving professional photographic laboratories in the UK, we continue to provide the highest quality of photographic printing and manufacturing services around. We are passionate about our work and dedicated to delivering the very best service for every photographer. Not only do we offer the most comprehensive range of photographic services, but we continuously evolve in delivering new, exciting and unique products year after year.
Quality is more than a word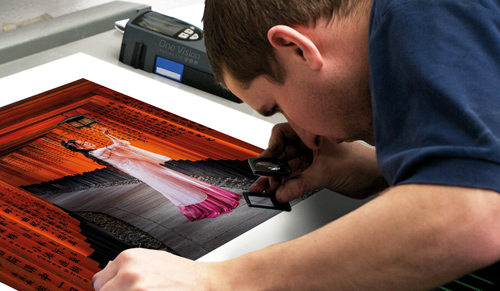 It is a belief that we will only ever create and produce products such as – photo prints, wall art, framed prints and wedding albums, to name a few, that we would proudly hang on our walls at home or give as gifts to our own friends and family. It's a fundamental belief that the very best image quality is our 'Holy Grail' which motivates us to constantly strive for perfection. We do this through constant product development, blind testing, consistent quality control procedures, feedback from our customers - and the fact that 99% of everything we sell is made to order, by hand (or finished by hand) and by our master craftsmen and women.
Our Green Credentials
We're very aware of the nature of our business and how it impacts the environment. Printing and manufacturing are inevitably challenging as far as ensuring the sustainability of our products and services are concerned. We are however, committed to doing everything we can to minimise our carbon footprint and encourage all our customers and suppliers to help us in our quest for a greener world. The steps we take;
We ensure we are compliant with every environmental obligation outlined by the local and National authorities.
We search for the most environmentally friendly materials for every element of our printing and manufacturing processes.
We actively encourage our suppliers to source greener solutions.
We reduce our energy consumption by programming every machine and even down to every PC to automatically switch off when not in use.
We've significantly reduced our energy consumption by switching all of our lighting to LED.
We reduce waste by constantly monitoring our QC processes. The more accurate we are, the more 'first time right' is achieved.
We use the council recycling services for all of our card and paper wastage.
We follow strict pollution control guidelines for our chemical wastage.
The company we keep
The relationships we have with our peer businesses, the likes of Zenfolio, Photodeck, Pic-Time and The Image File, are hugely important to us, as is our support of The Societies and The Guild of Photographers, to name a few. We are all for one thing, celebrating this wonderful world of photography at all levels and adding value to everything that comes through our doors. These partnerships make us all stronger; we rely on them for research, feedback, shared best practices and also because our own business goals and aims are aligned. More importantly, we are actually all friends and photography is our shared passion. We love it and it is worth fighting for and investing in.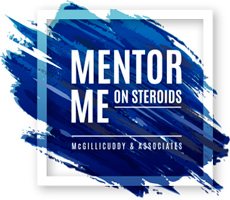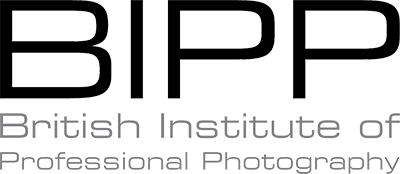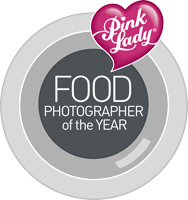 The extra mile
You may not be aware but we also sponsor the likes of the Pink Lady Food Photography Awards, The Societies 20x16" Print Competitions, the Comedy Wildlife Photography Awards and the CBRE UPOTY Photography Awards – and we are in talks with more organisations and photographers on a regular basis. Well, if you believe you are the best at something, you need to put your money where your mouth is!
As imaging specialists, we also cater for many other sectors that utilise images in their professions; graphic & interior designers and advertising agencies, government funded bodies, blue-chip corporations, as well as a huge number of keen photographic enthusiasts.
Highly hospitable
You may think that we just service professional and enthusiast photographers, but One Vision Imaging's craftsmanship extends much further afield into the likes of blue chip hotel chains, pubs, restaurants, care homes and the walls of the world's finest cruise ships.
We believe that not only do we offer the most comprehensive professional photographic services to be found anywhere in Europe, we pledge to ensure that our service is an unrivalled experience and that this is matched only by our quality of product and product range.
Ultimately we love to help anybody who wants the very best for their images or artwork. Anything less than perfection is not worth aiming for!