Delivery
One Vision is able to send packets and parcels all over the World. We have accounts with all major courier services and are able to supply prices for standard and insured services.
White Label Service
All orders are despatched as a 'White Label' service by default. This means that no paperwork will be provided in the box (such as invoices and despatch notes), meaning that you can ship direct to your customers.
Production Times
Production times vary depending on the item being ordered. Most of our products are manufactured by hand to order, and this is taken into account in the production times stated for each product.
We strive to despatch orders as quickly and efficiently as possible and most of the time will despatch items before the stated production times. Please note these times are guidelines only. On the rare occasions when we may experience issues beyond our control, no guarantee is made with regard to how long your order may be in the lab and One Vision Imaging will not be held responsible for any losses suffered by such delays.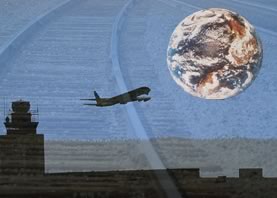 International Delivery
All international shipments (including to Europe) may qualify for import duty and/or VAT in the destination country. All duties charged by the destination authorities is the responsibility of the recipient and you should check with your countries Tax and Customs administration as to what the charges will be before purchasing any goods.
If you are located outside of the UK and your items are also shipped outside the UK, we will not need to charge you VAT. Please contact us if this is the case, as we will need to configure your account as VAT Exempt. This does not mean that the destination country won't charge their equivalent of VAT or any other costs.
UK Mainland Delivery Options (Postage & Packing)
Service
Delivery Time
Guaranteed Delivery
Compensation for loss or damage
0-0.05kg
0.05-1kg
1-2kg
2-10kg
FIRST CLASS
Next Working Day
NO
N/A
£2.61
£3.68
£7.28
N/A
SPECIAL
Next Working Day
YES
£750.00
£8.45
£10.59
£12.49
N/A
UK Mainland Courier Services
Service
Delivery Time
Guaranteed Delivery
Compensation for loss or damage
0-30kg
24Hr
Next Working Day
YES
£250.00
£11.75
12 Noon
Next Working Day 12.00pm
YES
£250.00
£18.00
10.00am
Next Working Day 10.30am
YES
£250.00
£27.00
Saturday
Next Working Day
YES
£250.00
£28.00
Please see Price List for more details.
Prices do not include VAT.