Help with Schools Photography Processing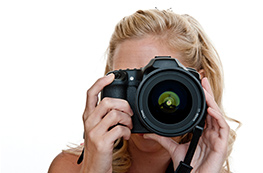 How it Works
Once you have a proof card set up with us, you will have access to your Schools Management portal www.p4sadmin.com. This is where you will control everything to do with your Schools related orders.
If you haven't already got a proof card setup up with us, you can choose one here.
Typical Workflow
Create a Booking
With our Schools workflow, everything derives from a 'Booking', once created, you can order proof cards against it, see and manage images, view stats and run reports.
Take Photographs
When photographing, make sure you leave enough space around each child to allow for cropping, bleed and for the mount overlays which the final photographs will be supplied in. Information on how this may affect your images can be found in the Cropping Guide.
Try to photograph children in class order, this will help the school when it comes to handing out the proof cards.
Prepare Images
Edit your images as you feel necessary (Don't forget our technicians will colour correct all of your images free of charge).
Order Proof Cards
You can order as many batches of proof cards as you like against a Booking. The order form will guide you through the best way to organise your images for sending to us either via FTP, web upload or via a CD in the post.
Receive Proof Cards
We'll process your images and they will become available for you to view in www.p4sadmin.com. Proof cards will then be generated and usually despatched within 3 days.
Collect Proof Cards from the School
If you're allowing proof card ordering, we recommend leaving proof cards with parents for 7 days. Collect from the School after 10 days to allow any late orders to be caught.
Empty and check each envelope and bank the money. Make sure each proof card is correctly and clearly completed before returning them to us by viewing your Booking and selecting 'Return Proof Cards'.
Receiving your Completed Packs
If you had any proof card orders, we should create your packs and prints within 7 working days from receiving them back from you.
If selling online, you can choose to allow customers to collect their orders from the School/Nursery or despatch direct to an address of their choice. Orders being collected will be queued in our production environment until all orders are ready for despatch in bulk.
You can view online orders (if you have enabled them) and the status of them in www.p4sadmin.com at any time.