SIMS Shoot Software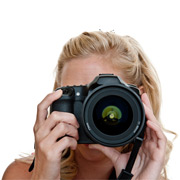 Having made upgrades to the SIMS capture software it now means there is no longer a need for a laptop or barcode scanner at the shoot itself (unless you wish to write the SIMS auto-import disc there and then of course).
How it Works
Our new Data Matrix software allows you to create 'Data Matrix' codes before the shoot so you are organised and ready to shoot. Simply take a shot of each child holding their named slip, then proceed with your shoot as usual.
Once the shoot is complete, download the images and run them through the Data Matrix software (either before or after you have edited) through your PC back at your office. This will read the DM code that starts each pupil's shots and places the admission code within the file information. At this stage, you can now create a SIMS friendly disc, which allows the School to auto-import the correct child's images to their profile.
(Please note the School will require an auto-import licence for their SIMS disc to import automatically which they request from their SIMS supplier)
You may supply your images to us immediately after the shoot for proof card printing. Alternatively, run the images through the admissions number stage first and supply the images along with the pupil spreadsheet should you wish for the names to be printed on to the proof cards themselves.
Prices
The software can be installed and demonstrated by our IT team over the phone (and or Team Viewer if required). It will take approximately one hour and you will need to have internet access on the windows platform computer you would like the software installed to. The first year will cost £299+VAT which includes the installation, an annual licence and software support. Each subsequent year you require the software, the cost then reduces to £199+VAT.
Please contact us here if you are interested in SIMS Shoot Software.